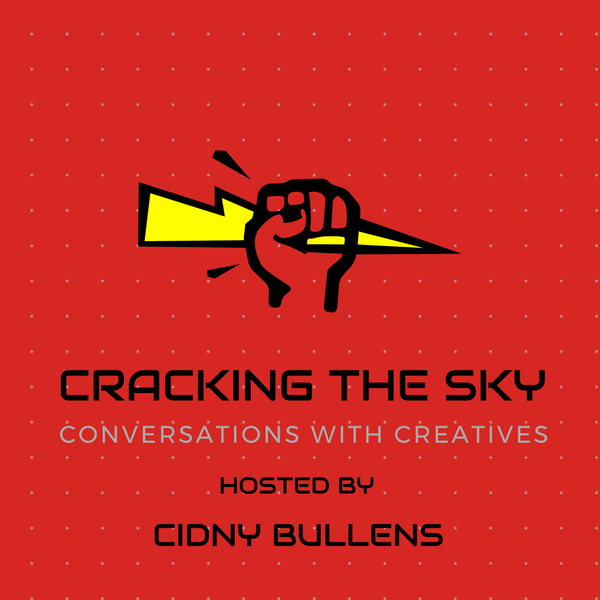 DAVID MANSFIELD
MUSICIAN, MULTI-INSTRUMENTALIST, FILM COMPOSER
Son of classical musicians and formally trained as a violinist, at age 18 David Mansfield  joined Bob Dylan's band for four years, starting with The Rolling Thunder Revue. He recorded three albums with Dylan and appeared in the feature film "Renaldo and Clara".

In 1976, David was signed to Arista Records as a member of the critically acclaimed "The Alpha Band" with T-Bone Burnett and Steven Soles, co-producing two of their three albums with T-Bone. 

David is an award-winning film and television composer with many major credits, including the scores for "Divine Secrets of the Ya-Ya Sisterhood",  Michael Cimino's "Year of The Dragon", "The Sicilian", Maggie Greenwald's "Ballad of Little Jo" and "Songcatcher" and many more. 

David continues to be a world-class recording and performing musician. He is a founding member of Bruce Hornsby and The Range, and has appeared on and with countless top recording artists around the world. 

David also just happens to be one of my closest friends.
BETH NIELSEN CHAPMAN
SINGER/SONGWRITER
Twice Grammy-nominated Nashville based, Beth Nielsen Chapman has released thirteen solo albums and written seven #1 hits and songs recorded by Bonnie Raitt, Willie Nelson, Bette Midler, Elton John, Neil Diamond, Michael McDonald, Keb Mo', Roberta Flack, Waylon Jennings, Indigo Girls, and Faith Hill's mega-hit This Kiss, ASCAP'S 1999 Song of the Year.
Her song Sand and Water (1997), from her own solo album of the same name, was performed on stage by Sir Elton John to honor the memory of Princess Diana.
Recently inducted into the Songwriters Hall of Fame, Beth is also a breast cancer surivivor, environmentalist and considere herself a "creativity midwife", passionate about inspiring others to fully blossom into their creative life.
Beth continues to release her critically acclaimed solo albums, the newest of which, recorded and produced by Ray Kennedy, will be released in 2021.
In 2021, Beth will also debut her own podcast "The SongSchool Podcast", which will feature guest songwriters describing what they consider the "perfect song" as well as on the spot critiques for songs submitted, both live in the studio and down the phone line from the other side of the world.
MYA BYRNE
SINGER/SONGWRITER/POET/TRANS ACTIVIST
From San Francisco via New York City, Mya Byrne is a poet, award-winning performing songwriter and activist. A proud transwoman, she established her solo Folk/Americana career in 2012, releasing several solo albums after years of performing in the Roots-Rock band, The Ramblers.
Mya often mentors developing artists and beginning writers, hosting workshops and lecturing as well, as she seeks to drive change in her community both through music and allyship.
Post transition, Mya made her acting debut at NYC's Dixon Place in 2014 and has continued that part of her career on various stages around the country, including Berkeley Rep. Her film experience includes working with the Honest Accomplice Theatre in New York, and Periwinkle Theatre in San Francisco.
Mya is currently in post-production for her directorial debut-a short film about trans pioneer Lou Sullivan.
PETER RALSTON
PHOTOGRAPHER
Peter Ralston is world renowned photographer whose work I have admired for the 30 years  I've known him.  Peter and I have a wonderful conversation about his idyllic upbringing in rural Pennsylvania as the fortunate neighbor of the great 20th Century painter Andrew Wyeth and his equally creative and influential wife, Betsy. We talk about how they demanded he come with them to the coast of Maine as a young man--already a dedicated, fledgling photographer--and how that one act changed the entire trajectory of his life.  Peter talks openly and honestly about his challenges after a life-threatening and life-altering brain aneurysm and it's long-term complications, and what it took for him to finally make it back to "making pictures."  Peter's story is inspiring and heartfelt. He is a true creative.
Peter grew up in Chadd's Ford, PA, worked for a decade as a freelance photojournalist, and then began photgraphing the coast of Maine in 1978, drawn especially to the working communities that define the coast's enduring character. As a young man, Ralston briefly studied under world-renowned nature photographer Ansel Adams but he acknowledges the greater artistic influence was a lifetime of association with the artist Andrew Wyeth and family. Peter, along with Philip Conkling formed the Island Institute in 1983 and served as art director and contributed most of the photography for the Institute's renowned Island Journal. His work has been reproduced in many books and magazines, featured on network television, as well as exhibited in galleries, collections, and museums throughout the US and abroad. ralstongallery.com
MAGGIE GREENWALD
A native New Yorker, Maggie is most recognized as an independent writer and director, Greenwald's most notable films include Sophie and the Rising Sun (2016), Songcatcher (2000), and The Ballad of Little Jo (1993). She also directed an adaptation of Jim Thompson's The Kill-Off  and the film debut of Jorja Fox.
Throughout her career, Greenwald has shifted back and forth between directing feature films and directing television. Her numerous TV movies include What Makes a Family, starring Brooke Shields, Whoopi Goldberg, and Cherry Jones. It was produced by Barbra Streisand and Whoopi Goldberg, with Academy Award winning producers Craig Zadan and Neil Meron. The Lifetime Television Channel movie went on to win a prestigious GLAAD Award for Outstanding Television Movie and a Humanitas Award. Other TV movies include Get A Clue, starring Lindsay Lohan, Tempted starring Virginia Madsen, Comfort and Joy, Lifetime Television's Christmas standard, and Good Morning, Killer, starring Catherine Bell, based on April Smith's Ana Grey novel.
Recent television episodic work includes Episode 15, Season 3, of Madam Secretary, titled "Break in Democracy," which aired on March 12, 2017 on CBS in the US, and was banned in the Philippines for its controversial depiction of a fictional Filipino President.[13] Her episode of Nashville will air during the show's fifth season on CMT in 2017. maggiegreenwald.com